Non Fiction
Links on line

Boating Safety Sidekicks http://www.boatingsidekicks.com/
Sinbad Of the Coast Guard: A book about a real Coast Guard dog who was on the U. S. Coast Guard Cutter Campbell during World War II.
Links about Sinbad:
http://en.wikipedia.org/wiki/Sinbad_%28
dog%29

http://www.goodreads.com/book/show/
1429029.Sinbad_of_the_Coast_Guard

http://dogs-in-history.blogspot.com/2016/07/sinbad
-coast-guard-mascot-who-liked-to.html
The Story of SINBAD doesn't stop with the first. There were many more dogs named SINBAD on the Coast Guard Cutter Campbell after SINBAD the First. Here is a photo of SINBAD the Fourth who was on the Campbell when I was onboard in 1967. But none were as famous as the first SINBAD.



Simplicity Boats http://www.simplicityboats.com/pond
skiffs.html




Reading is Fundamental
https://www.rif.org/literacy-central


Reading Skills and Great Books for Kids http://www.freebooknotes.com/
reading-skills-great-books-for-kids/
Books - Off line (Real Books)


The Motorboat Book: Build & Launch 20 Jet Boats, Paddle-Wheelers, Electric Submarines & More(Science in Motion), Author: Ed Sobey

US Navy Ships and Coast Guard Cutters, Naval Institute Press Books for Young Readers, by M. D. Van Orden and Arleigh A. Burke

Barcos De Rescate (Rescue Boats)in Spanish and English, Pebble Plus Bilingual, by Lindeen and Carol K.(Jan 1, 2006)




Busy Boats (Amazing Machines)Tony Mitton and Ant Parker (Sep 15, 2005




Boat: Eyewitness Books, Eric Kentley (June 1 2000)





How Boat Things Work: An Illustrated Guide; by Charles Wing (Aug 5, 2011)




Boats (Picture Puffins) by Anne Rockwell (Mar 1, 1993)




Boats by Byron Barton




Boy's Book of Model Boats by Raymond F. Yates (Raymond
Francis) (Mar 24, 2011




Draw 50 Boats, Ships, Trucks, and Trains: The Step-by-Step Way to Draw Submarines, Sailboats, Dump Trucks, Locomotives, and Much More By Lee J. Ames (May 5, 1987)
Fiction
Links on line
Kids Coloring Page: Color pictures of ships, working barges, row boats and more.
https://www.coloring-page.net/boats.html
The Adventures of Onyx. A US Coast Guard dog.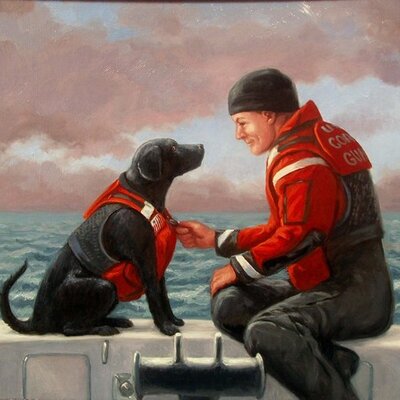 These stories are fiction but Onyx was a real dog. She was a Coast Guard mascot on Coast Guard Station St. Ignace, Michigan http://adventuresofonyx.com
Sadly, Onyx passed away June 16, 2020. She was 13.5 years old (thats 94.5 human years). But her legacy lives on in the stories written about her.
Guarding the Great Lakes: Coast Guard Dogs
12 Amazing Dogs Of the U.S. Coast Guard https://blog.theanimalrescuesite.greatergood.com/coast-guard-dogs/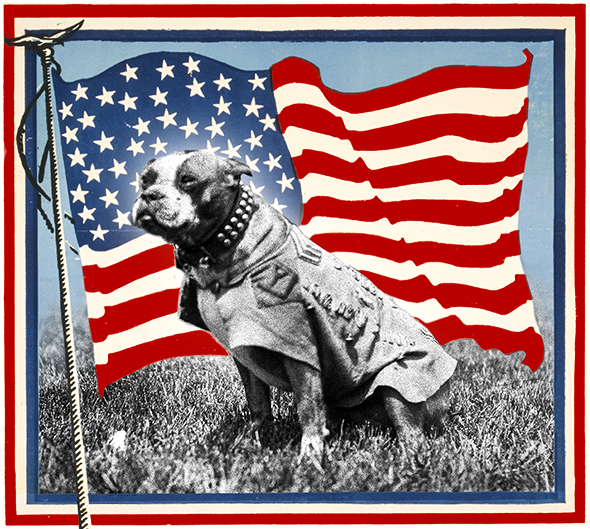 Sargent Stubby: Dog of War (a true story) America's original dog of war fought bravely on the Western Front—then helped the nation forget the Great War's terrible human toll. http://www.slate.com/articles/news
_and_politics/history/2014/05/dogs
_of_war_sergeant_stubby_the_u_s
_army_s_original_and_still_most
_highly.html
To see more animals, dogs, cats and others (even a bear) who have served in the military and as police and service animals go to Pinterest https://www.pinterest.com/peter
eikenberry/
military-and-other-working-animals
-and-mascots/
Books - Off Line (Real Books)
The Wind in The Willows; by Kenneth Grahame.
"Believe me, my young friend, there is NOTHING --absolutely nothing-- half so much worth doing as simply messing about in boats."
There are many editions of this book so the cover picture may be different than the one shown here.
Robinson Crusoe; by Daniel Defoe The original survivor story! Stranded on an island alone. One of the best books ever written.
There are many editions of this book so the cover picture may be different than the one shown here.
Treasure Island Robert Louis Stevenson. Talk about adventure! This has everything, pirates, treasure, sailing ships, and a young boy is the hero of the story. Ahoy matey! Shiver me timbers!
There are many editions of this book so the cover picture may be different than the one shown here.
Gubby Builds A Boat: By Gary Kent, Illustrated by Kim La Fave. The adventures of Gubby, a commercial salmon fisherman, who heads home to his village on the Sunshine Coast at the end of another long season. His beloved old boat, the is worn out and he commissions a Japanese-Canadian boat builder in historic Steveston to build him a new one. The story follows the stages of building a boat from selecting plans to preparing the wood to laying the keel to final finishing and launching. Age 6 to 10 reading level

Little Boat By Thomas Docherty Koala Book Company 2008

Tom Swift And The Submarine Boat by Victor Appleton. One of Tom Swift's many adventures.
Curious George And the Boat Show, by H. A. Rey Another adventure of Curious George.
Toy Boat by Randall de Seve and Loren Long (Sep 20, 2007) Also En Espanol Mi Barco
Fairy Boat (The Fairy Houses Series) by Tracy L. Kane (Sep 1, 2002)
The Abandoned Lighthouse by Albert Lamb and David McPhail. What happens when a bear, a boy, and a dog get into a boat?
The Yellow Yacht: A To Z Mysteries by Ron Roy and John Steven Gurney (Mar 22, 2005). the owners of a yacht are acting suspicious. There's a robbery on the island! Could there be a connection between the robbery and the mysterious yellow yacht? It's up to Dink, Josh, and Ruth Rose to find out.
Building Models
Origami (paper) Airplanes and Boats.
Web site tells you how to make paper airplanes and boats.
http://www.origami-kids.com/